Owner, Brian McDermott had a passion for working in restaurants and The Original Pancake House was a perfect fit. He started as a General Manager in Toledo, Ohio in 1979. After years of experience within the industry, he realized he wanted an Original Pancake House of his own. In 1986, Brian McDermott brought the breakfast franchise to Indianapolis, Indiana within Union Station. Many of the item names listed on our Kid's Menu are in reference to the historic train station. Since 1996, The Original Pancake House in downtown Indianapolis has been closed, but Brian and his family have worked hard to keep their three current locations (Indianapolis, Fishers and Noblesville) running smoothly. His wife Charlene, daughter Colleen and son Andrew are devoted to keeping The Original Pancake House a part of Indianapolis's history and your favorite breakfast restaurant! (Pictured from left to right:  The McDermott Family:  Brian, Colleen, Andrew and Charlene)
Our Mission and Promise to You Our Valued Guests
We promise to provide the highest quality food, atmosphere, and service for you, your family, and friends each visit to make you feel right at home. We appreciate your business and would consider it a personal favor to let us know about your experience with us.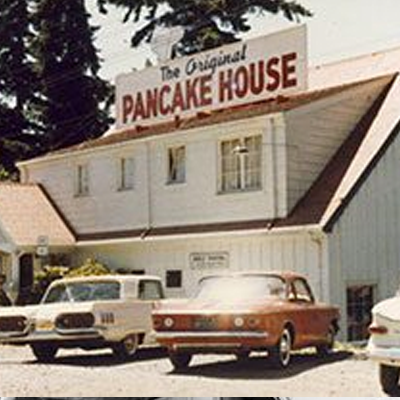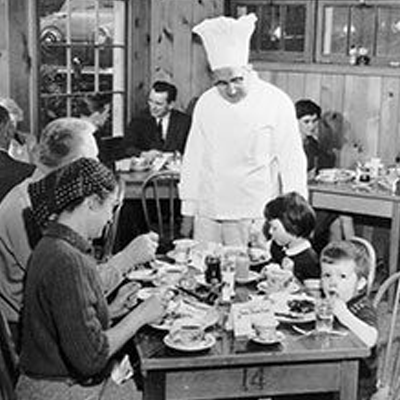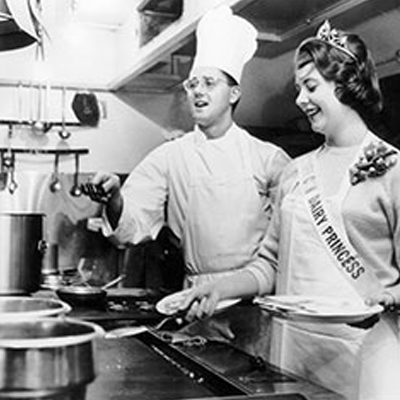 History & Traditions
In 1953, Les Highet and Erma Hueneke founded The Original Pancake House in Portland, Oregon (click here to view franchise headquarters). Since then, the restaurant has won world-wide acclaim and still provides outstanding food and service. No longer only in Portland, but franchises have grown and expanded all over the United States. Les and Erma had many years of experience that provided them with the tools to create a menu that is distinctive and original.
The products and family-oriented business had caught much attention for those who currently own an Original Pancake House. Fresh ingredients like pure 36% whipping cream, grade AA eggs, hard wheat unbleached flour and special sauces are made day-to-day in each kitchen. We also have a secret recipe for our famous pancakes that each and every store must replicate on a regular basis. Although we are all a part of the same franchise, we differ from state to state delivering something unique and different to make it our own.
We are all originals!
Brian & Charlene McDermott
Owners
Opening up a restaurant was a dream of ours since working within the industry for many years. With the help of our family, we have been able to make that dream a reality. With our three current locations, we are fortunate to have our friends and family keep our restaurants thriving and successful. Our children, Colleen and Andrew have worked hard and continue to stay active in our family business. We are happy to call The Original Pancake House our "home away from home." We invite you to join us for breakfast Monday through Friday 6:30am to 2:00pm, Saturday and Sunday 6:30am to 3:00pm. Come in and see us, it would be a pleasure to serve you. Thanks for your continuous support and welcome to The Original Pancake House family.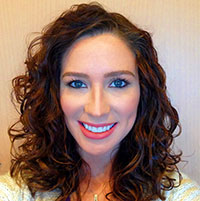 Colleen McDermott Brashear
Director of Operations
Since I was little, The Original Pancake House has been one of the biggest parts of my life. I am so thankful to be a part of my family's business and to contribute to making people happy. My family has worked incredibly hard to keep the McDermott name a part of The Original Pancake House franchise. Since I was able to work, I have worked with my family. After graduating college, the restaurant became my full-time job. 2010 led to an opportunity to learn management skills as I moved to our Noblesville location as a full time Floor Manager and have recently changed roles as the Director of Operations. The Original Pancake House has provided great learning experiences that have made me the person I am today. Employees and customers have become friends and family and I am happy to call the restaurant my home.
Julie Johnston
Noblesville General Manager
I am the General Manager of The Original Pancake House located in Noblesville. I have been working for the company since 2001, originally starting at the Fishers location. Before working for the company, I had worked with my family. These previous experiences helped make the transition to The Original Pancake House very comfortable. Being family oriented was very important to me. We strive to provide excellent service and a friendly home-town atmosphere with our welcoming staff and great customers. I enjoy all of my employees, food and our customers. Customers have grown to become family and they make each day very enjoyable to come to work. I am proud to be a member of The Original Pancake House "family".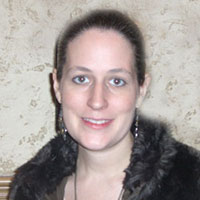 Candace Neely
Indianapolis General Manager
I have been working with The Original Pancake House since 1995 and have enjoyed working with people who I've now known for several years. We know each other's families and have developed a relationship through this company. I started working in the management field in 2005 at our Indianapolis location (86th Street and Ditch Road). In 2007, I became the General Manager. I believe in our concept of high quality breakfast food and our promise to make it fresh every day. We have regular customers coming in on a daily basis who enjoy our friendly staff and delicious food. Being here for many years has provided me with personal bonds with customers that I truly value.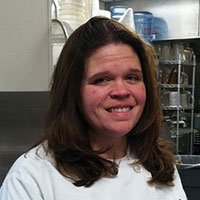 Nicole Wright
Fishers Kitchen Manager
I have been involved in the restaurant business for over twenty years. I studied at Johnson and Wales University in South Carolina, where I received a Bachelors in Food Service Management and Associates in Culinary Arts. I have worked with many great chefs in various cuisines. I helped Brian open The Original Pancake House in Fishers in 2004 and have been involved in running the kitchen ever since. I believe that our made-from-scratch batters, pancakes and fresh ingredients set us apart from other venues. I have high standards for each and every dish that leaves my kitchen. I love creating wonderful dishes for my customers to enjoy.
Hours of Operation
Monday – Friday: 630am – 2:00pm
Saturday & Sunday: 6:30am – 3:00pm
Holiday Hours
Thanksgiving Day: 8:00am- 1:00pm
Christmas Eve: 7:00am- 2:00pm
Christmas Day: Closed
New Year's Eve: 7:00am- 2:00pm
New Year's Day: 8:00am-3:00pm